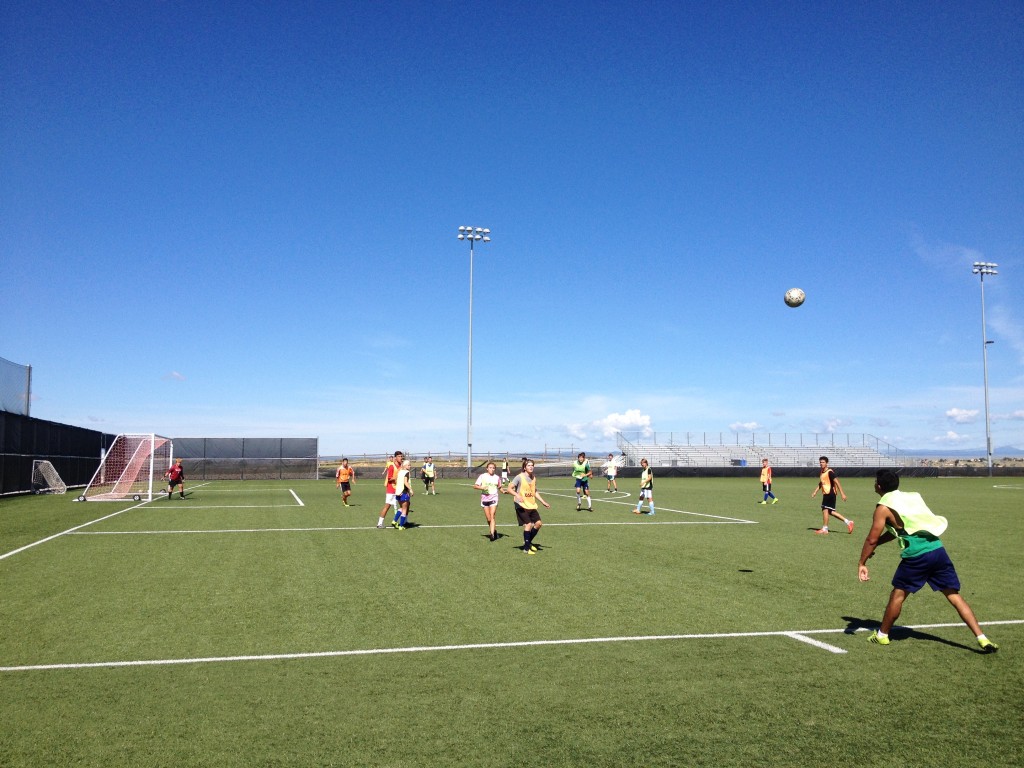 Taos High School Tigers Soccer is returning to the Eco Park Pitch on the week of August 10 to start off the season strong with their two-a-day workouts. But before they do, our high school players will be offering a youth Soccer Academy Camp the week of August 3-6 from 9-11am. Girls will take charge of the youth girls, and the young men will take care of the youth boys. This camp raises funds for the program's annual equipment needs, and is a fun and exciting weekday morning activity for local and visiting youth players U6 and up where they get to interact with the High School team and create bonds with the older students.
The first big events of the High School Season take place at the end of August for the Tigers home tournament – Sangre de Cristo Classic, now in its 5th year. Fans are invited to come watch great regional High School ball at Taos Eco Park and we will post the finalized schedules here and on our facebook page for your convenience.
Taos Eco Park and Taos Sports Alliance wish the Tiger teams all the best this year in the regular season and of course, with making it back to the State Tournament!
Here are the forms for the Boys Academy Camp and the Girls Academy Camp please print the forms, complete and bring with your $100 payment on Monday morning. Come prepared to play with shinguards, tall socks and athletic shoes and bring water.
Please be courteous of the field and bring nothing but clear liquids onto the field, and no glass containers.